What are the benefits of a sleep test?
Specific sleep disorders, such as obstructive sleep apnea (OSA), have been strongly linked to a variety of health problems and chronic diseases, however, learning how to manage sleep problems can greatly improve your quality of life.
A sleep test is a way to determine if you have a sleep disorder, and how to reduce its associated health risks through correct treatment.
Who should take the different types of sleep tests?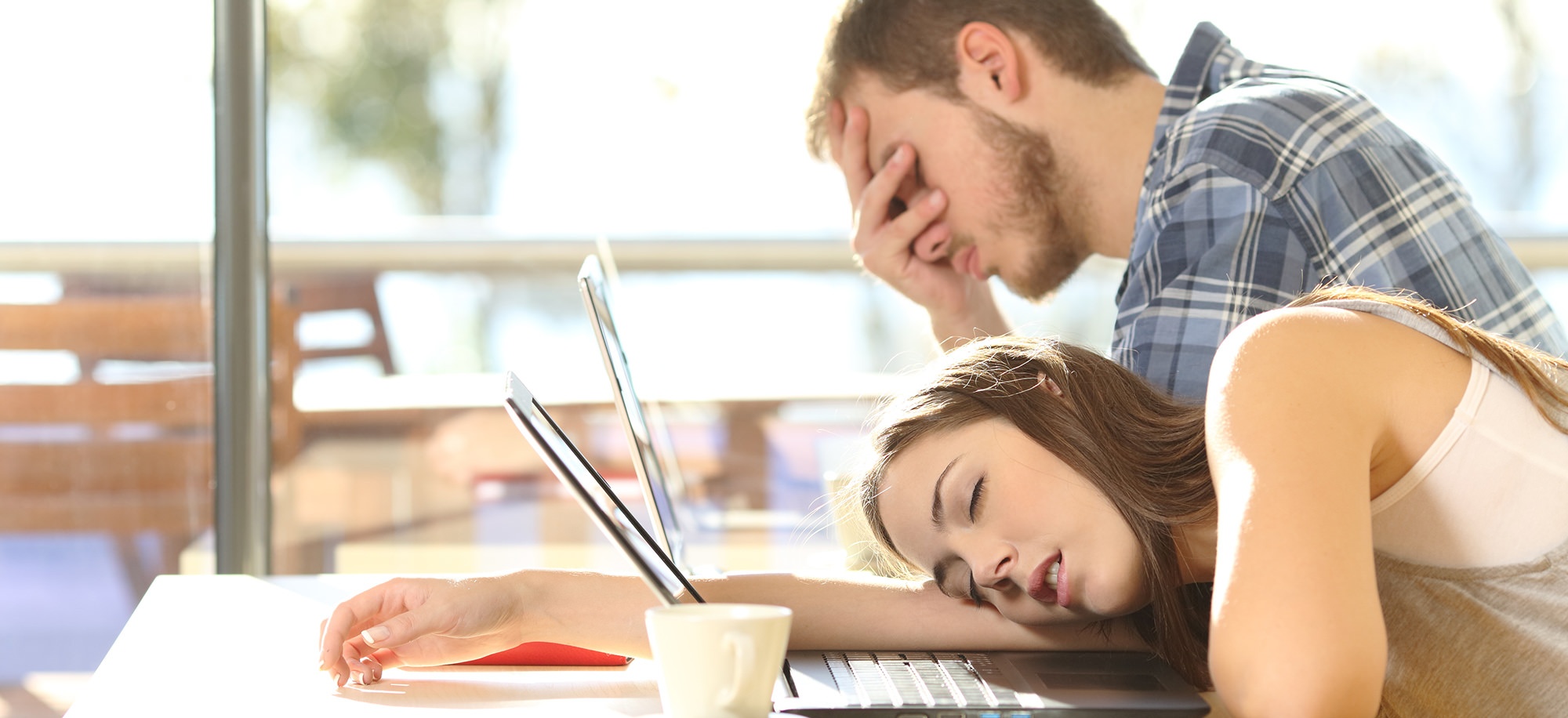 Each test is different, and the option you choose should best suit your circumstances and lifestyle.
The online assessment is the ideal first step towards better sleep health, because it's an easy way to get more initial information by answering a few simple questions on our website.
What is an Online Sleep Assessment?
We have a free online sleep assessment on our website, which we recommend as the first step to finding out what's going on with your sleep each night.
If you are constantly tired and experience sleepiness during the day, this quick and easy tool is a great place to start to find out if you're at risk of a sleep disorder.
The Online Sleep Assessment takes only a few minutes and will ask you a series of simple questions designed to help you uncover the cause, then conveniently sends the results to you via an email.
If you take the Online Sleep Assessment, what are the next steps?
We send you your results and let you know if your assessment indicates you are at risk of a sleep disorder such as sleep apnea. We will provide advice on what to do next. If your assessment indicates you may have sleep apnea, we recommend you take an overnight sleep test to be medically diagnosed.
What is a Home Sleep Test?
If you undertake the online assessment, and your results show that you may be suffering from a sleep disorder, the next step is to undertake a home sleep test, which is a convenient and accurate way of finding out more definitively.
As the name implies, a Home Sleep Test is done at home using a small piece of equipment which monitors your sleep overnight. This option is more suited to people who wish to undertake the test within the comfort of their own home and in their own bed.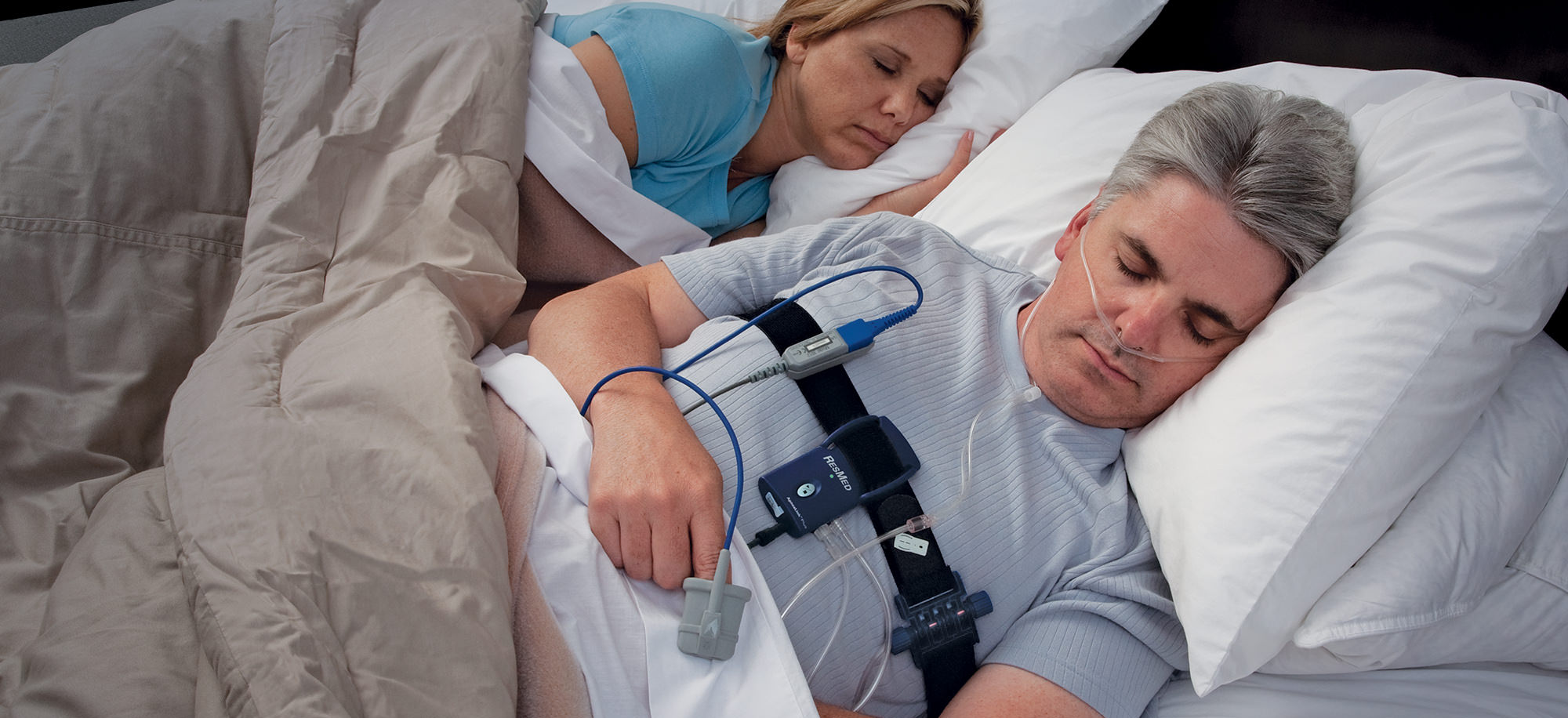 There are two types of Home Sleep Tests:
The Basic Home Sleep Test
This is our standard test using the Apnealink Air device. We can send this out overnight to your home address, wherever you are located in New Zealand.


The Advanced Home Sleep Test
If you are wishing to claim on health insurance or are having the test at the request of a specialist doctor, then we recommend you choose the advanced test option.
This test uses an advanced ApneaLink PLUS or AIR monitors which produce a more in-depth recording, allowing the sleep physiologists to create a detailed report about your sleep and measure for both obstructive and central sleep apnoea.
To determine which option is right for you, or for more information, read Sleep tests at home: all you need to know.
What does a home sleep test involve?
Once you have ordered your sleep test and it has been delivered to you, the next step is to choose the night you want to take the test and follow the instructions provided.
Our sleep testing equipment arrives to you with sensors pre-attached and fresh batteries installed. We also include easy-to-follow, illustrated printed instructions to guide you through the setup process.
During your overnight test, the device will record your respiratory effort, airflow, pulse rate and oxygen saturation whilst you sleep.
For more information, see our videos here: Need help using our sleep monitors?
How do you read the results of the test?
After the device records your data overnight, the results are stored within the device which is then returned and read by our trained sleep physiologists. They will interpret the data to determine your quality of sleep and if you have a medical condition.
How accurate are Home Sleep Tests?
At EdenSleep, we are proud to have achieved a success rate with our home sleep tests of greater than 95%, which is well above the industry standard.
Our sleep tests use the Apnealink Air home sleep testing device range from ResMed, which is designed for expert reliability and performance.
How much does a Home Sleep Test cost?
A basic home sleep test costs $195, and is delivered to your door by courier.
How to order a Home Sleep Test
We deliver home sleep tests throughout New Zealand. You can order a home sleep test quickly and easily in our online shop.
Or if you would prefer to speak to someone first, contact one of our friendly consultants today to book your home sleep test and take the next step on the pathway to better sleep.