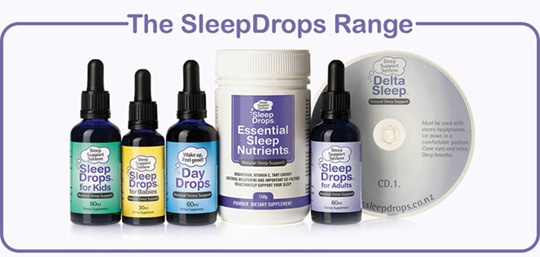 Go to sleep and stay asleep! Wake up refreshed and ready to face the day!
EdenSleep has fine-tuned the 'SleepDrops' formula to ensure that within each remedy a synergy occurs supporting and potentiating the effect of every ingredient in the range. The clever mix and match system offers an individual approach to supporting natural sleep cycles, soothing frazzled nervous systems, over active minds, energy and mood fluctuations, as well as targeting stress resistance during the day and night.
Natural ingredients
Can be taken with other medications and supplements
NZ made
Gluten/Dairy free
There is a range for both Adults and Children - for all ages.